Marilyn Rantz, PhD, RN, FAAN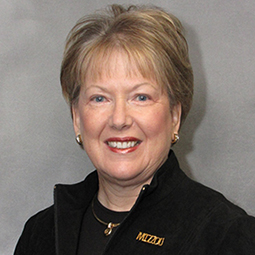 Marilyn Rantz is a member of Rezilir Health™'s Board of Advisers. She is internationally recognized for her insights in long term care, new delivery models of care for older adults and technology development to enhance aging in place for community-dwelling elders.
Dr. Rantz is a Curators' Professor Emerita of Nursing who has been affiliated with the MU Sinclair School of Nursing (MUSSON) since 1992. She held the named position of University Hospital Professor of Nursing, has an appointment as Curators' Professor Emerita in the Department of Family and Community Medicine in the MU School of Medicine, was designated as a Helen E. Nahm Chair with the School of Nursing in 2008-2015, and was awarded the prestigious University of Missouri Curators' Professor title in 2010.
Her pioneering work in nursing home care quality spans thirty-five years; first in practice, then as a leading researcher in the Midwest, and finally as a premier international expert in quality measurement in nursing homes and research programs to improve quality of care of older people. In late 2012, she secured a $14.8 million grant from the Centers for Medicare and Medicaid Services (CMS) for their Initiative to Reduce Avoidable Hospitalizations among Nursing Facility Residents. Phase 2 of this Initiative, for $19.8 million, was awarded in March 2016 to complete the work in Phase 1 nursing homes and begin testing a new payment model for management of acute conditions within the facility with the help of APRNs. She has served as Principal Investigator on grants funded from the National Institutes of Health (NIH), the Agency for Healthcare Research and Quality (AHRQ), MO Department of Health and Senior Services (DHSS), the Administration on Aging (AOA), among other associations and foundations.
Dr. Rantz and her interdisciplinary research teams have been funded for over $60 million to conduct research in long-term care, new delivery models of care for older adults, and most recently, for technology development to enhance aging in place of community-dwelling elders. Much of this research is conducted at TigerPlace, a new model of independent housing to enable older people to age in place through the end of life, maximizing independence and function. A joint venture between the MUSSON and the Americare Corporation, Dr. Rantz was part of the MUSSON team who worked on the original design for TigerPlace, and has served as the School's Director for the facility since its inception.
Dr. Rantz's professional contributions include election to the National Academy of Medicine (formerly Institute of Medicine) in 2012. In 2005, she received both the MUSSON Faculty Award for Excellence in Research and the National Gerontological Nursing Association Lifetime Achievement Award. She was awarded the MU Alumni Association Faculty Alumni Award in 2006 for outstanding contributions to her profession, community, and MU; was inducted as a Fellow into the Gerontological Society of America in 2007; and her Aging in Place Project won the American Academy of Nursing (AAN) Edge Runner Award in 2008. In 2010, she received the Midwest Nursing Research Society's Distinguished Contribution to Research in the Midwest Award and was awarded the 2011 AAN Nurse Leader in Aging Award. November 2012, she became the only individual to be twice named as an Edge Runner for two different innovations, securing her second for her long-running Quality Improvement Program for MO (QIPMO) project. In April 2013, she received the UM System President's Award for Economic Development, and in October 2014, she received the Distinguished Service Award from the University of Missouri's Alumni Association. She was awarded the Curators' Professor Emerita status in 2015.