Peter Steele AP, DOM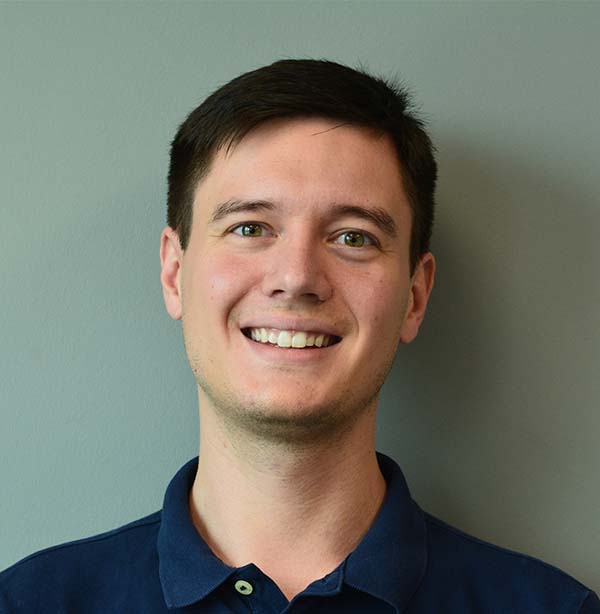 Peter Steele is a licensed acupuncture physician (AP) and Diplomate in Oriental Medicine (DOM) who specializes in herbal medicine and acupuncture. He received a Masters of Science in Oriental Medicine from East West College of Natural Medicine, and has also completed studies at the University of Florida's Institute of Food and Agriculture Science (IFAS) and Florida Atlantic University's Harriet L. Wilkes Honors College.
As part of the Rezilir team, he makes sure that patients are benefitting from everything that traditional medicine has to offer; acupuncture, microcurrent stimulation (also called frequency-specific medicine), manual therapy, and injection therapy are all utilized to help patients promote, maintain, and restore their health, and to prevent disease. He chose to practice this form of medicine because he believes that using natural products and therapies minimizes the harm done to our bodies and the environment. In addition, with many people in our own country unable to afford their healthcare costs, Peter is an advocate for treatment modalities that are accessible to patients of all demographics. It was this mindset that led Rezilir to offer a community acupuncture model for those who are unable to afford a private acupuncture session, as well as seminars teaching patients self-care with acupressure techniques and dietary therapy with herbs that can be found in most kitchens.
Besides helping to care for patients, Peter also oversees the Herbal Pharmacy at Rezilir Health. Due to the unique needs and sensitivities of the patients at Rezilir, Peter has worked with the other Rezilir clinicians to create a line of single herb extracts and formulae designed for their unique patient population (Rezilir Herbals). In addition to these patent formulae, the Rezilir Herbal Pharmacy also maintains a complete collection of "raw" herbs, in order to create custom solutions for patients as needed. To ensure safety, all herbs in the clinic have been lot-tested to ensure that they are free of pesticides, heavy metals, sulfur, and toxins. In addition, each herb is thoroughly examined to verify that it is the correct genus and species. Because of these comprehensive protocols, patients can feel secure in the knowledge that the formula they are receiving is what they are supposed to get, and that it will be both safe and effective.
In addition to his practice, Peter also works in the community as a Florida Master Naturalist and Master Gardener through the University of Florida's Institute of Food and Agriculture Science (IFAS). He seeks to replace many imported herbs with locally-sourced alternatives to help promote and conserve Florida's natural heritage. To that end, he gives talks and seminars illustrating the many benefits of locally-sourced plant-based foods and medicines.
Outside of his practice, you will find Peter has a great passion for sailing all around Florida and the Keys, as well as a great enthusiasm for cooking and gardening, which he is more than happy to share with anyone he meets.