CDC data for the country are confirming improving Mortality CFR
The CDC made public all of its "caseline data" so it is possible to analyze data across the country for COVID cases in an integrated manner.
As a result, we are able to see the case fatality rates by week across the country for the first time. The mortality rates are steadily dropping in a steady manner, similar to what we saw in Florida specific data in June. It started at 8.7% in April and has now dropped to 1.7%, given that reported cases actually undermeasure real cases by 3-5x now, this means that the total actual mortality rate for COVID is likely less than 0.5%. This can be driven by a whole host of drivers including better care, higher testing frequency and changes in virus lethality. Do not over-interpret data after mid-July as the reporting may not be complete.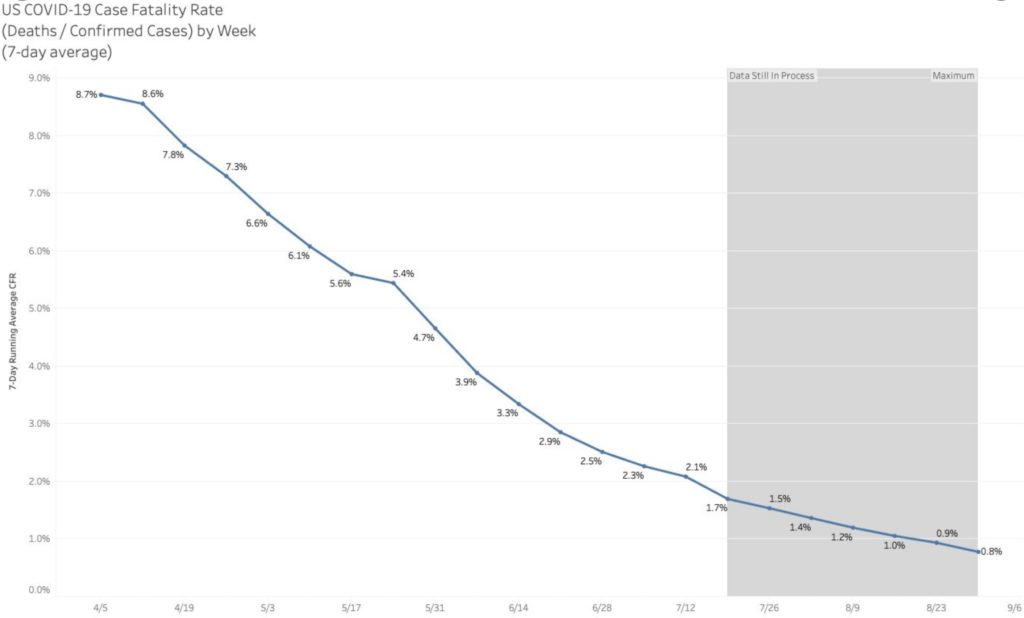 Importantly, mortality data across all age groups including the high-risk older adults shows similar large drops in mortality rates ranging from 50 to 66 percent.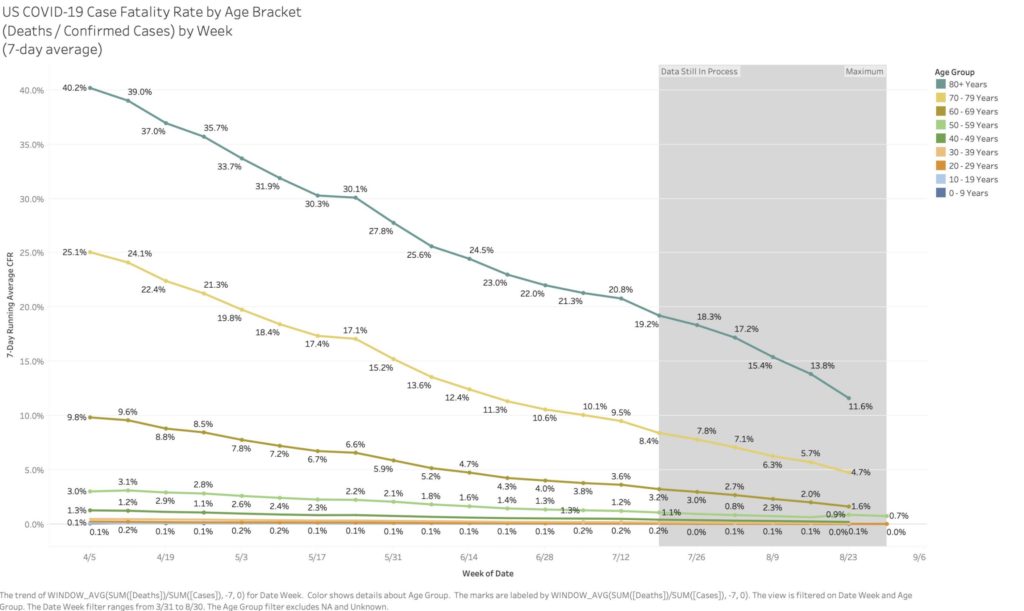 People still need to be careful – focus on metabolic and immune health, social distance and wear a mask indoors — but the drops in mortality rates are welcome news!
Footnotes
CDC data sources. https://data.cdc.gov/Case-Surveillance/COVID-19-Case-Surveillance-Public-Use-Data/vbim-akqf
Analyses and graphs done by Justin Hart. https://twitter.com/justin_hart/status/1302991924425449478/photo/1