Rezilir Home
Rezilir Home has Council-certified Indoor Environmental Professionals and currently offers a variety of indoor environmental assessment and consulting services in order to help customers including:
Home environmental assessments to assess for indoor air quality including mold, actinomyces, endotoxin, moisture, particle counts, volatile organic chemicals, and electromagnetic fields.
Assessment of the propensity of a house to get water damage issues in the future, which can be ideal for potential real estate purchases
Consulting and coaching on steps to reduce indoor air pollution especially for customers with environmental sensitivities
All of our testing methods are non-invasive. We will never drill or cut holes in your walls or ceilings.
Florida state law requires that all Mold Assessors take a minimum of one physical sample from each location being investigated for the presence of mold. We offer multiple options for physical testing and based on their initial impressions our Indoor Environmental Professionals will recommend the test that they feel will provide the most pertinent information to suit you and your location's needs.
In addition to home assessments, we also offer consultations regarding:
Small particle cleaning
How to properly perform an ERMI / HERTSMI
Interpretation of ERMI / HERTSMI
Review of previously completed assessment reports
An increasing amount of research is pointing to poor indoor air quality as a root cause of multiple chronic conditions ranging from autoimmune disorders to neurodegenerative conditions to medically unexplained symptoms. In particular, residents in Florida face unique challenges with water damage to their homes from hurricanes and climate-related changes. Many of these challenges can be prevented with the adoption of new technologies and techniques in housing design ranging from mold-resistant drywall to low chemical materials to improved home air systems.
BOOK AN ENVIRONMENTAL MOLD TESTING APPOINTMENT ONLINE
COMING SOON!
Rezilir Home is partnering with architects and builders to develop affordable healthy housing.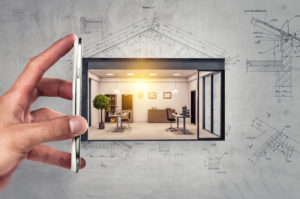 Please contact us at therezilirway@rezilirhealth.com if you would like further updates on this exciting initiative, available soon in Fort Lauderdale, Hollywood, and Miami Florida.
Our Podcast series "The Rezilir Way" features an episode that delves into the importance of having a "healthy home" as well as insight into how the Environment can be a major component if you are suffering from one of many autoimmune diseases. Susan Luck dives into the numerous chemicals that we cross paths within our daily lives and how they invade our brains and health. She also details the many ways outside chemicals can affect some but not all patients and why, as they set up specific markers within our bodies, leaving a trail to follow to better solve our health issues.  Click here to download and follow "The Rezilir Way" for this important and informative episode and many more.