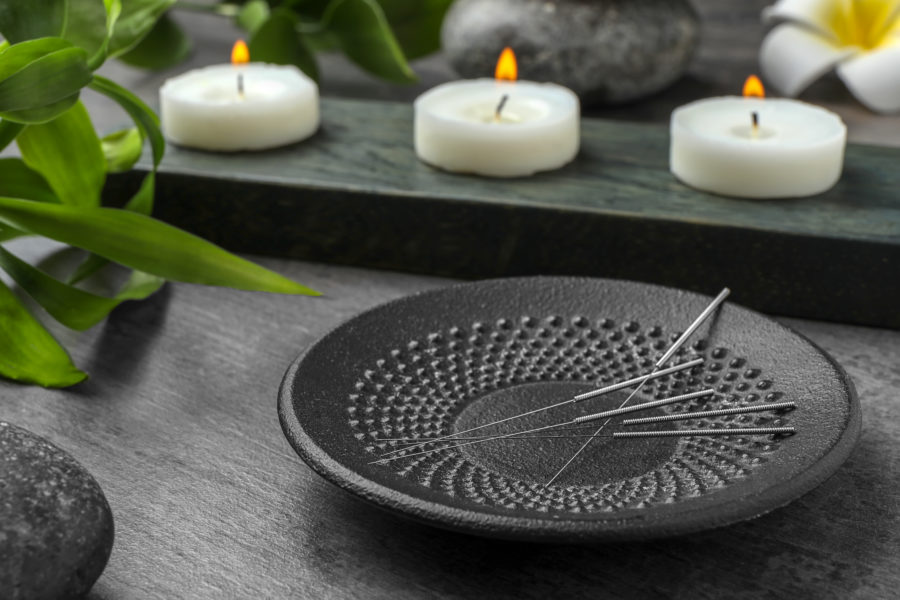 At Rezilir, we embrace the potential to successfully address all of our patients' needs when timeless traditions are matched by cutting edge technology. The practice of the healing modality known as "acupuncture" is one such area that is yielding some of the most exciting developments yet.
Acupuncture is deemed safe and effective when performed by a licensed provider. It is openly endorsed by the World Health Organization for dozens of conditions, including pain, depression, stroke recovery, arthritis, delayed labor, allergies, high blood pressure, and more. Its demand for the treatment of pain, inflammation, and other conditions has sparked an increase in its coverage by insurance providers for some of these issues.
Yet, to truly appreciate the possibilities of acupuncture therapy, it helps to explore its rich history. With a documented history over 2,000 years old, and an oral history dating back even further, this beloved practice originated in what is now modern-day China with additional roots in Korea, Japan, Vietnam, and even distant lands including the Persian and Mayan Empires.
While an obscure legend to many, acupuncture still remains accessible and in-demand to this day and is readily offered at Rezilir Health. Its practice fundamentally involves the insertion of very fine, non-hollow (filiform) needles into reactive points on the body. The needles stimulate the nervous system by creating somatic sensations and activating specific regions of the brain. They also trigger the non-specific immune system, causing the body's defenses to respond and promote disease prevention, as well as maintenance and restoration of overall health.
While many different styles exist today – including Five Element, Japanese, Classical, Traditional, Auricular, and others – we at Rezilir, acupuncture doctors in Hollywood and Miami Fla., proudly employ a blended approach that takes the very best of each and uses specific treatment styles for particular patients based on their established needs. Treatment is notedly painless, and patients will likely experience sensations on or around the acupuncture points such as tingling, warmth, pressure, or numbness.
Visit Rezilir for your next Acupuncture Treatment and Other Manual Therapies
A treatment session at Rezilir will involve about fifteen minutes to locate points and apply needles, then another thirty minutes retaining the needles, the latter perhaps being longer depending on the individual case. During treatment, patients relax in a quiet environment with gentle heat and music.
For patients unable to afford a private session, Rezilir also offers community acupuncture. This budget-friendly alternative allows patients to discuss their needs with a clinician in private, and then receive treatment in a lounge setting, seated in a recliner and using only points on the arms, legs, and head.
The offering of acupuncture at Rezilir is regulated by the Florida Department of Health (DoH). In addition, our practitioners also maintain voluntary certification by the National Certification Commission for Acupuncture and Oriental Medicine (NCCAOM). Less than half of all acupuncture physicians in Florida maintain NCCAOM certification, and even fewer are credentialed in all four areas of clinical expertise as a Diplomate of Oriental Medicine (Dipl.OM). Rezilir encourages their clinicians to maintain these additional certifications because they believe that it helps to advance the practice and recognition of acupuncture as an integral treatment modality in a modern healthcare setting.
To complement their acupuncture services, Rezilir is pleased to also offer several forms of e-stim technology (also known as frequency-specific microcurrent or FSM). This modality passes a "microcurrent" between acupuncture needles to perform "electroacupuncture." Very small, or "micro" currents as referenced herein should be barely perceptible to the patient, with actively treated points exhibiting a gentle tapping or tingling sensation. Needle-free forms of microcurrent therapy are also available, including TENS units, Alpha-Stim, and the electro acupressure pen. E-Stim technology is approved by the FDA for the management of pain and inflammation, depression, anxiety, and insomnia (depending on the device used), although patients of doctors of acupuncture in Hollywood & Miami report many additional benefits.
VISIT OUR ACUPUNCTURE DOCTOR IN HOLLYWOOD FLORIDA
For more information, please enjoy our Podcast "The Rezilir Way" for an extensive discussion with Peter Steele, AP, DOM. Topics include the benefits of acupuncture and other manual therapies used as supportive treatments for our patients dealing with chronic pain and inflammation, as well as many other conditions such as anxiety, insomnia, depression, gastrointestinal issues, neurological problems, and so much more.